Aberystwyth Surf Lifesaving Club established in 1963.
Our Club
Aberystwyth Surf Lifesaving Club has been educating the local community about water safety awareness since 1963. We are made up of a team of dedicated volunteers from within the local community who feel passionate about enjoying the beach environment that Aberystwyth and the surrounding areas have to offer and want to help keep those using the water safe. Our voluntary service has resulted in the qualification of many young lifeguards most of whom have gone on to work for the RNLI.
We hold regular training sessions throughout the year, on North beach in the summer months and in the pool during the winter, we also attend competitions and events throughout the year.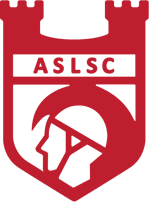 The Committee
General Committee
The committee members and their roles following the AGM 2023:
Chair – Gray Lane
Vice-chair – Andy Wainwright
Secretary – Carys Drew
Treasurer – Mags Lane
Membership Waiting List – Eve Shewry Evans
Fundraising – Jason Evans
Head of Training – Chris Ashman
Club captain – Lila Evans
Junior Reps. – Bethan Lane & Misha Fox-Madderson
Safeguarding – Jo Hollowood & Steve Carr
Support us
Aberystwyth Surf Lifesaving is dedicated to educating our communities on sea safety.
We welcome donations or contributions which supports club equipment and training the next generation of lifeguards.
If you would like to become one of our sponsors, please email: enquiries@aberystwythslsc.org
Safeguarding
If you are one of our young members who feel you need to talk to someone outside of your club, organisation or family, then Childline are available 24/7 on 0800 1111
For more information on our safeguarding policies please visit: Surf Life Saving Association WALES
ASLSC Gallery